As far as I know, the narrowest train platform of a station is that of Nakatsu Station, Hankyu train.
There is no home only in Takarazuka Line and the Kobe Line at Nakatsu Station.
In addition, only a local train stops.
The photograph is the platform of Takarazuka Line. The largest place is not over 3 meters.
The outside is larger than the inside of the yellow line.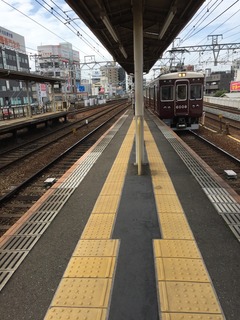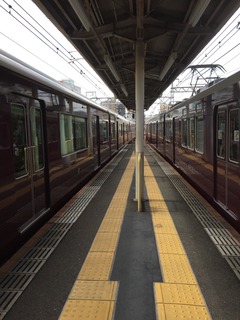 This is the end of that form. There is only one yellow line anymore.