Do you know the address of Osaka-jo ? It is "1-1, Osaka-jo, Chuou-ku, Osaka city."
Here is the evidence. The address plate in front of the main tower.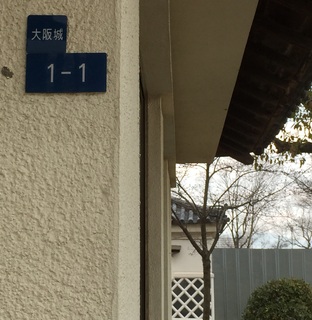 You could see the Kinzo Treasure House, the Important cultural property, behind.
By the way, its zip code is "540-0002."
Where is "540-0001"? It is Shiromi area, the north of the castle.
However if you want to send a letter to Osaka-jo castle, write only "Osaka-jo Castle Main Tower."
A postman will send it properly.