Some silver spallows live in the Osaka-jo Castle Park.
The park has the area 23 times as large as Tokyo Dome.
Can you find them?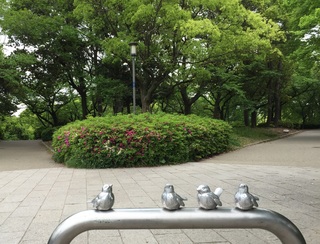 The hint is a photograph of the oposite side.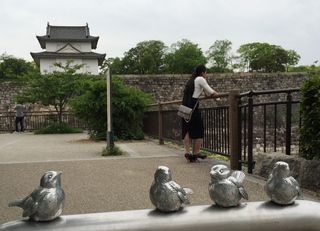 The building of the background is the Ichiban-yagura Turret.
It is near Tamatsukuri gate. Out side of the South Outer Moat.