※Mamanna's original course.
◆Summary
Speaking of Osaka-jo Castle Park, the castle tower and the moats. Don't you think so? Oh, yes, there are many curious and funny things that you don't know in the park. I'll tell you them.
◆Recommend
A person who has come to Osaka-jo Castle once. A person who like the trivia.
◆Time required : Approximately two hours.
◆Expense :
Only
guide charge
. (We do not enter the paid facilities.)
◆Course
Start;subway Tenmabashi station → around Kyobashi Gate (Toyotomi's stone wall, Haunted house) →around Main tower (Hidden pond, Dig site) → around Sakuramon (Hokoku-jinja Shrine, Rennyo well) → around Otemon Gate (Mystery Hole, Puzzle Connecting) → Goal;JR Morinomiya Station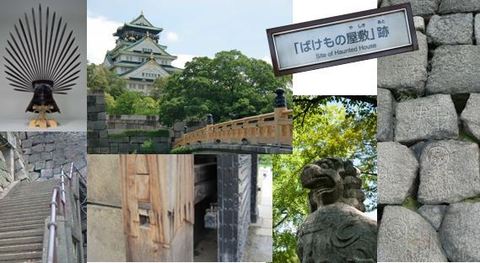 【Recommended Coursesの最新記事】