The left goddess is Mercury, presides over "Commerce." The right Goddess is Minerva, presides over "Knowledge and Art."
Where are they?
It is on the top of Osaka City Central Public Hall in Nakanoshima, one of the most famous building in Osaka.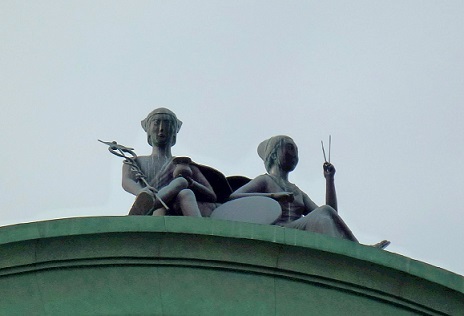 They are gods in Greek and Roman mythology.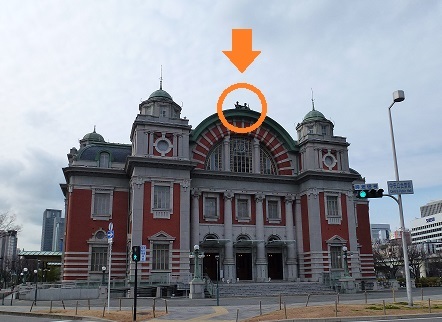 They are relaxing here.